 rELIGIOUS
Once the de Barras HAD arrived IN BUTTEVANT they wasted no time in introducing religious orders to structure and shape society while aligning themselves with the rich and powerful Augustinian and Franciscan orders.
Buttevant has a strong religious heritage. The old gaelic name still used in the Irish language today of Cill na Mullach translates in english to "Church on the Hillcocks" or "Church on the Summits" which suggests a religious heritage here long before the arrivals of the de Barras and the Normans.
BALLYBEG
AUGUSTINIAN ABBEY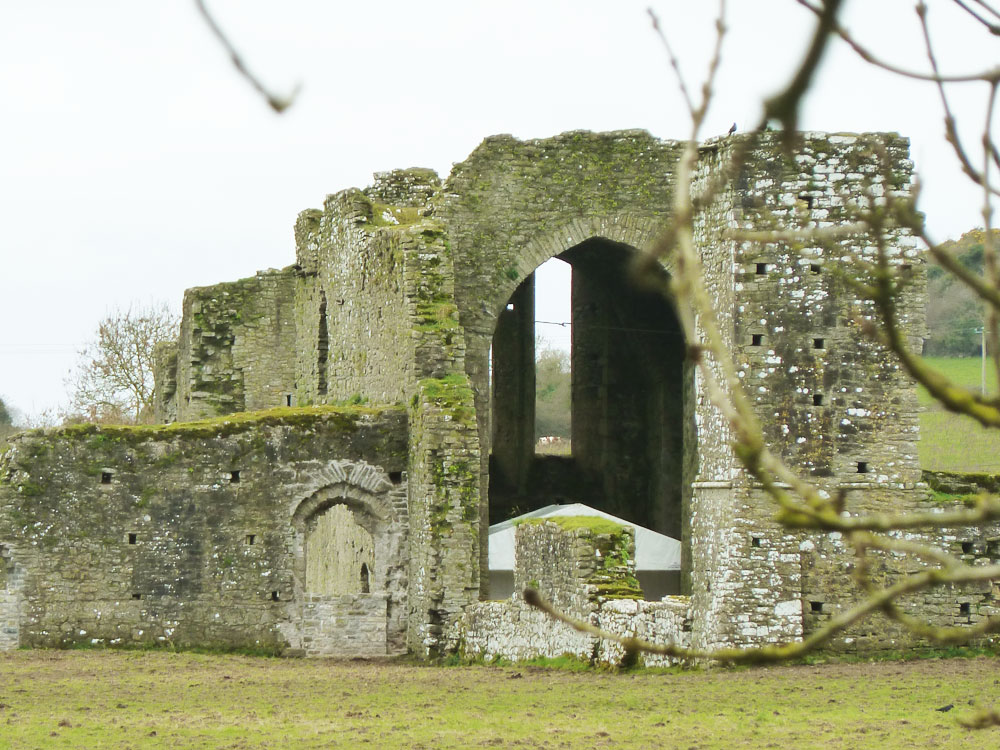 The first of these to take up residence in Buttevant in 1229 was the Augustinians.
To accommodate this order, a large abbey was built by Robert de Barra nearly half a mile from the modem-day Buttevant in the townlnad we now know as Ballybeg (just out the modern day Mallow Road).
This abbey was dedicated to St. Thomas Beckett killed in mysterious circumstances by retainers of Henry II in 1170.
BUTTEVANT
FRANCISCAN ABBEY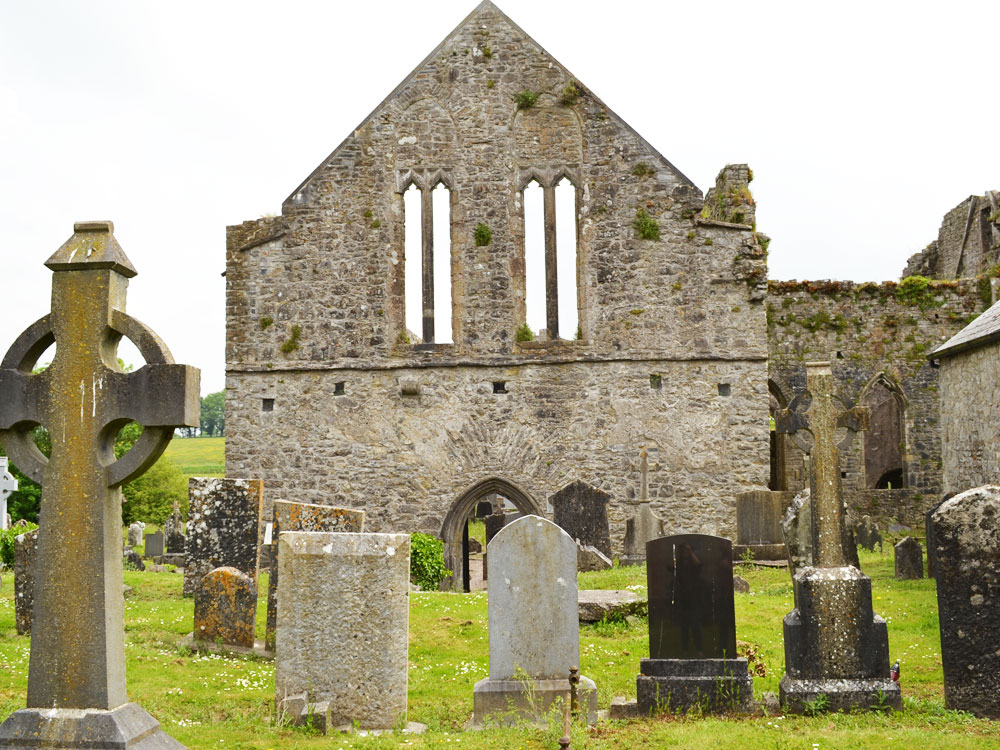 The Franciscan order followed in 1251 when a Priory was constructed for them within the town itself (adjacent in modern day Buttevant to St. Mary's Church on the main street) by Robert's son David Og de Barra.
Both Abbeys thrived and were homes to great wealth until the Dissolution of the Monasteries, a set of anti catholic administrative and legal processes, were enacted between 1536 qnd 1541 by England's King Henry VIII, effectively disbanding Roman Catholic Monasteries, Priories, Convents and Friaries all over England, Wales and Ireland.
ST. MARY'S
PARISH CHURCH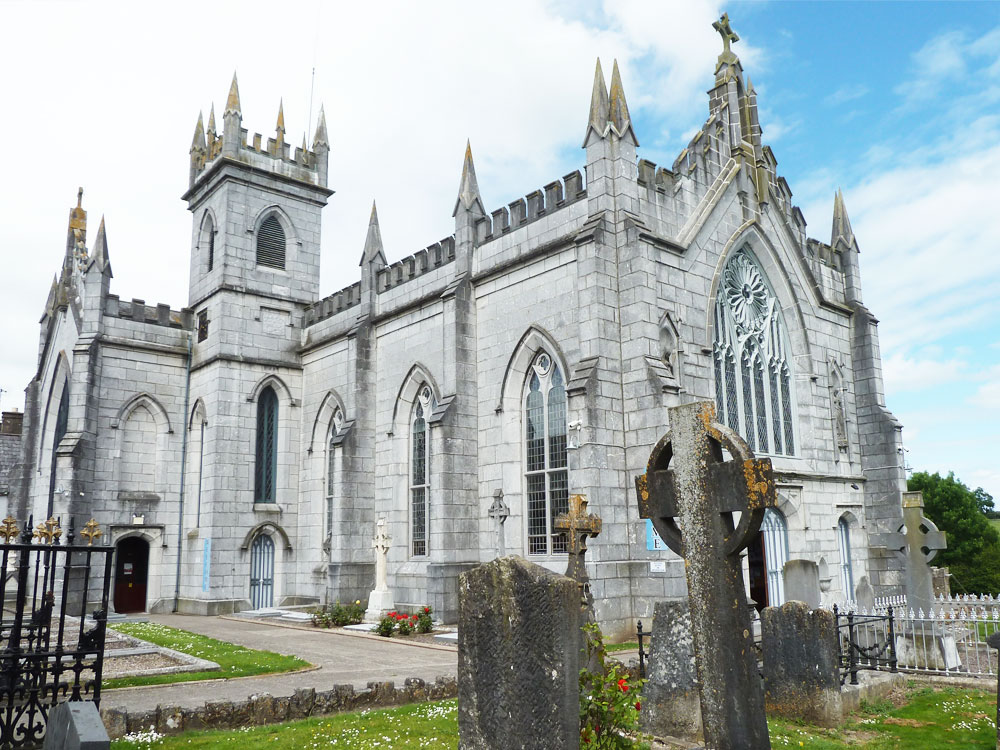 The foundation for St.Mary's was laid in 1829, just two years after Catholic Emancipation in Ireland. The Church was built with locally sourced fine limestone and took five years to complete.
The site was a donation to the parish by Lord Doneraile. St. Mary's was designed by Cork architect Mr. Charles Cotterel and built in the Gothic Perpindicular style, (the same style as the nearby St. John's Church for the Church of Ireland which was built in 1826).
ST. JOHN'S
CHURCH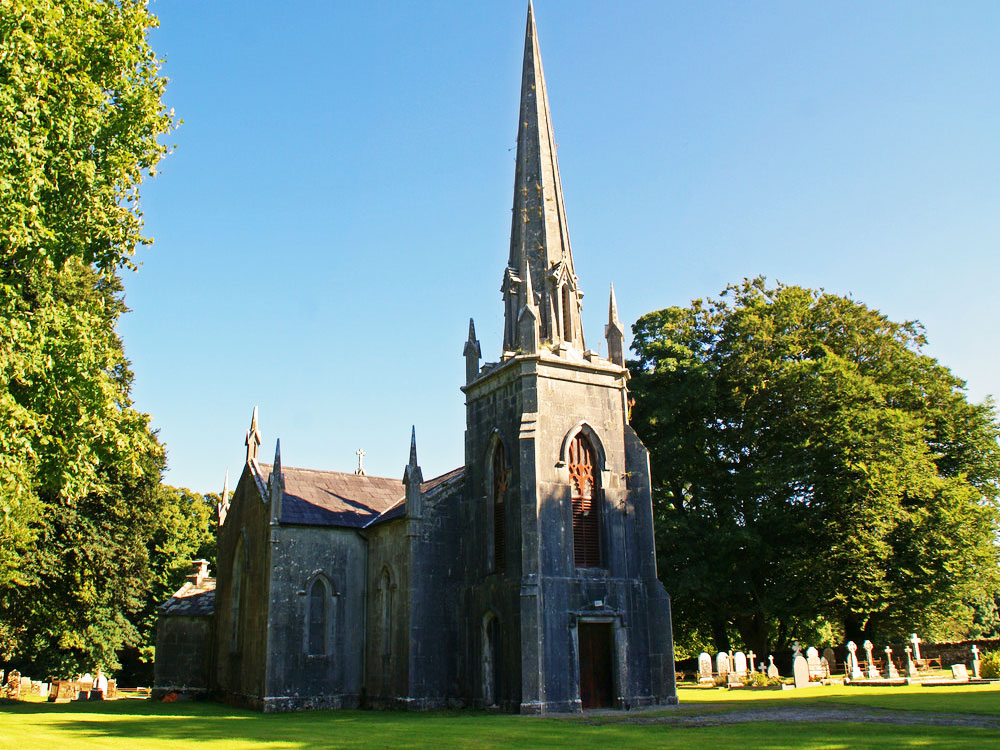 Situated at the southern end of the town, just off the main street and close to Buttevant Castle lies the Church of Ireland Church dedicated to St. John.
St. John's is closed now for regular worship with only the occasional service held there. It was build in 1826 again to the Gothic Perpendicular style.
The plot around St. John's Church has been of religIous significance in Buttevant for hundreds of years with the ruins of not one but two previous churches still to be found upon investigation. One was dedicated to St. Brigid and the other to the Virgin Mary.