Buttevant has a small number of poignant memorials and plaques scattered around the town in memory of locals and visitors whose life and death left a indelible mark on buttevant and indeed ireland as a whole.
buttevant rail
disaster memorial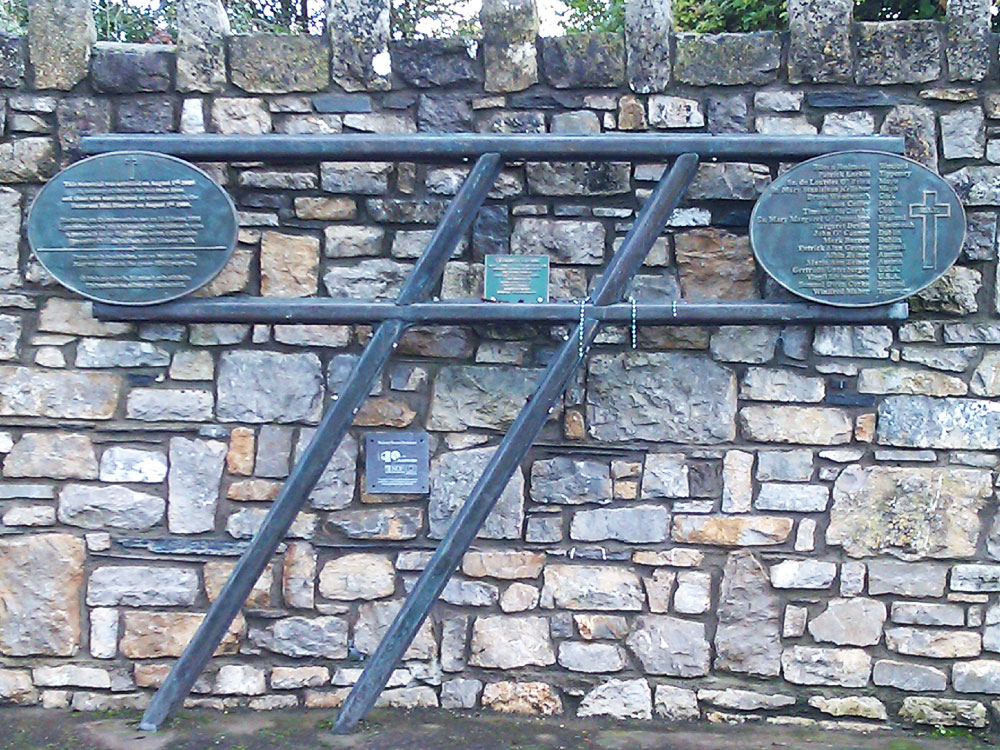 Butevant's modern history, sadly, will forever be associated with the events of August 1st 1980 and the events that would become known as the Buttevant Rail Disaster.

In the worst accident ever to happen on Irish railways, eighteen people lost their lives and more that seventy were injured when the 10:30am train from Dublin to Cork derailed just outside Buttevant at about 12:45pm while traveling at some 100kph.

The events left a lasting scar on the psyche Buttevant and the country as a whole.

On August 1st 2005, on the thirty fifth anniversary of the tragedy, a bronze sculpture was unveiled at Buttevant Railway Station in the shape of two crossing train tracks alongside another plaque commemorating the names of those who died.

Buttevant Train Station itself closed for passengers in 1977 having opened in 1849.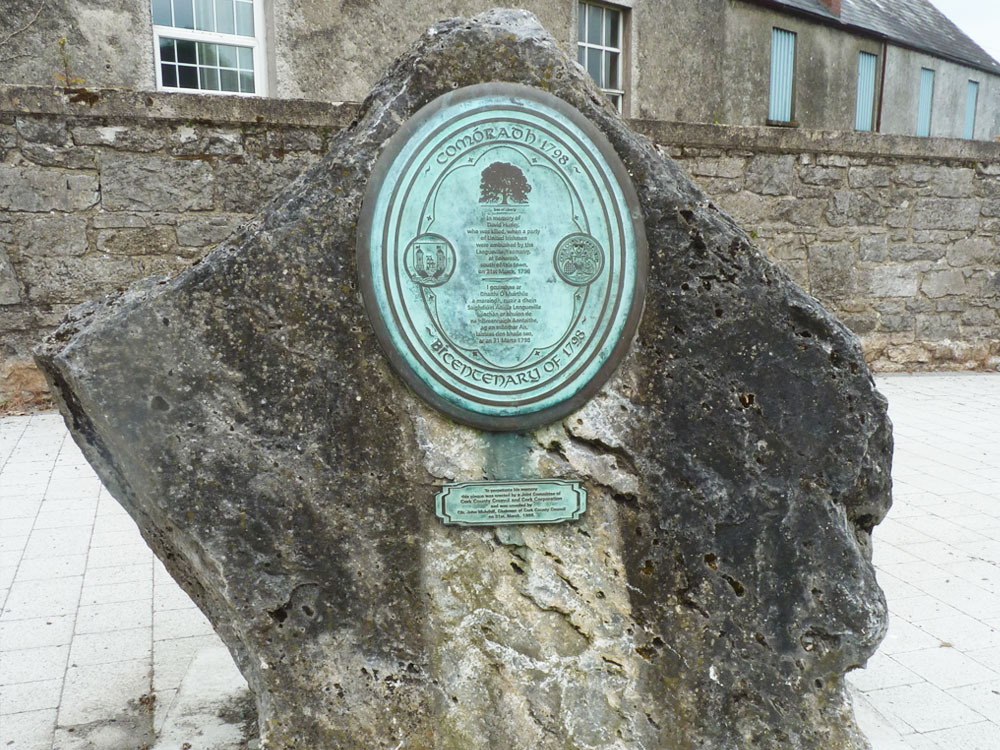 Situated at the corner of Main Street and Doneraile Road toward the northern end of the town, this circular bronze plaque mounted on a large bold was erected and unveiled by Cork County Council in 1998 to mark the bicentennial of the Irish Rebellion of 1798.

It is dedicated to the memory of Mr. David Hurley who was killed when a party of United Irishmen was ambushed by Longueville Yoemanry at Boherash, Buttevant (just south of the town) on March 31st 1798.


Charles Bunworth Memorial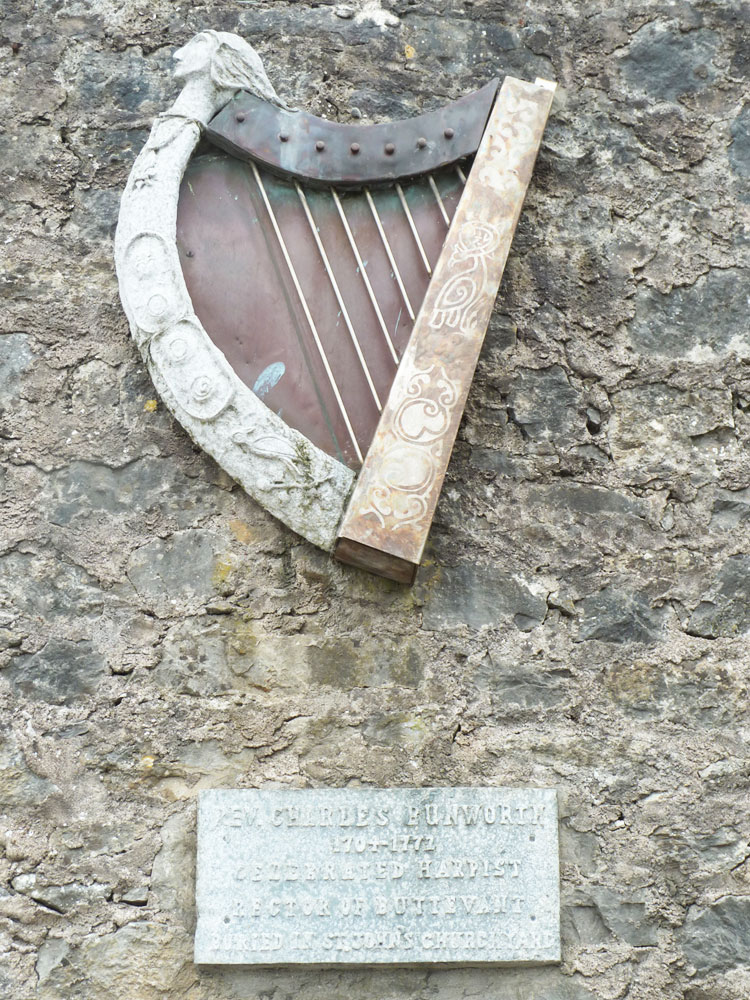 Charles Bunworth was a celebrated harpist in the 18th century.  He was the Church of Ireland Rector in Buttevant at the time of his death on 1772 and is buried in the cemetery adjoining St.  John's Church.  He was the grand father of the famous Crofton Croker who would got on to collect and publish his collections  of Irish legends and folklore.