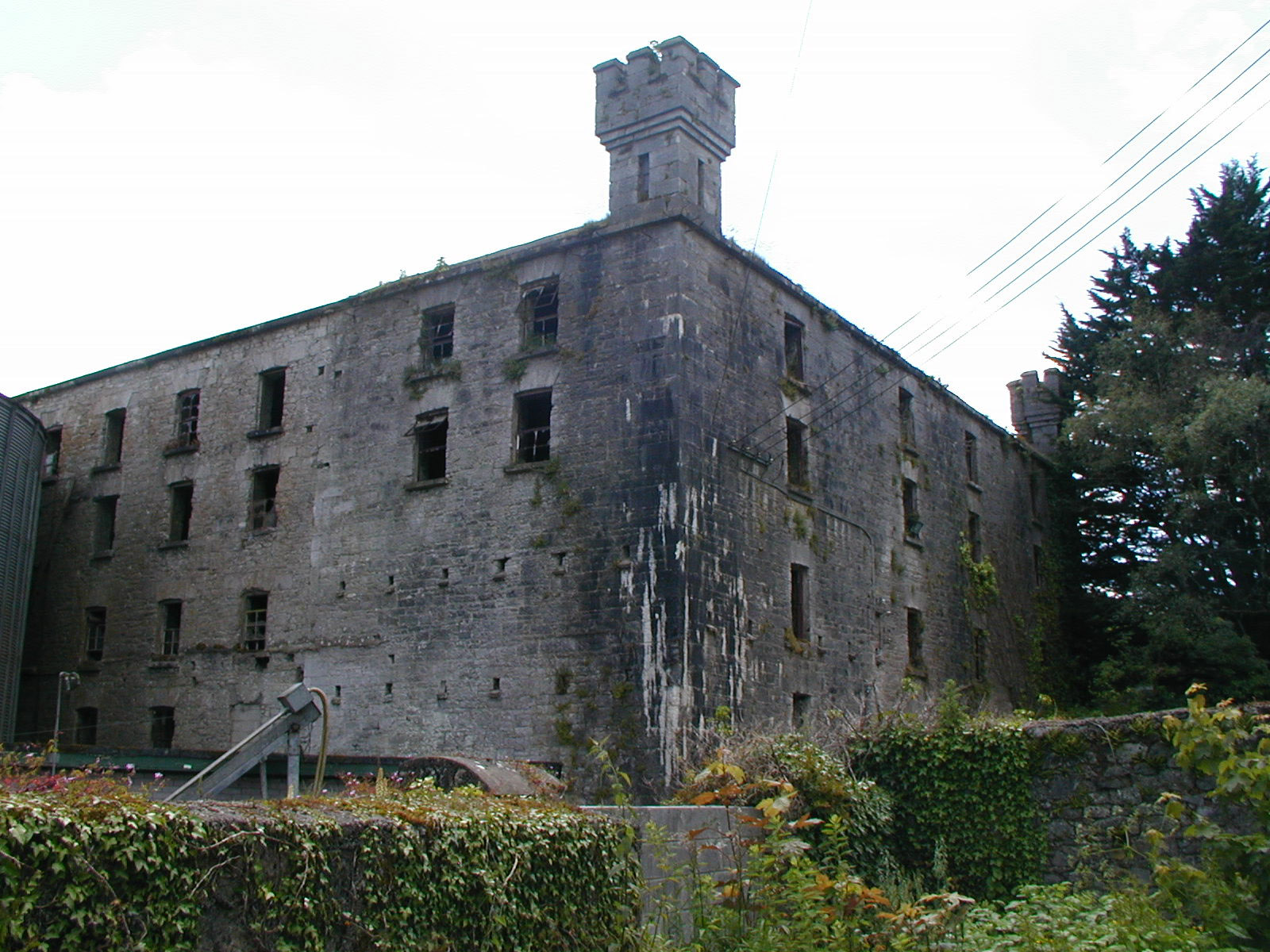 The Mill was built in 1810 by Sir James Anderson. In style it is castled and is like the castle nearby. It was furnished with machinery of superior construction and capable of manufacturing 20,000 barrels of flour annually. The mill was worked by the Brownings of Limerick, who left it about 1865. A Mr. Corbett, a prosperous and respectable business man in the town of
Buttevant next worked the mill for a number of years. Then Mr. Walsh, a trader from Mallow, held it for 2 or 3 years, when he left it. It remained idle for some 9 years, with much damage to its water course and plant. In the year 1885 it came into the hands of a most enterprising gentleman, Mr. R. Oliver who at considerable expenditure restored the fabric, the water course and machinery and Introduced the Robinson roller system instead of the old grinding stones. He brought the Mill thoroughly up to date and It worked partly by steam and partly by turbine water wheels. It was capable of producing an immense output of the best flour, and developed a trade for exceeding anything achieved at any previous time in the history of Buttevant Mills. Furney McCay & Co. took over the Mill about 1930. They closed in November, 1975 and presently the Mill is being operated by Greens of Cork, who took over in May, 1976.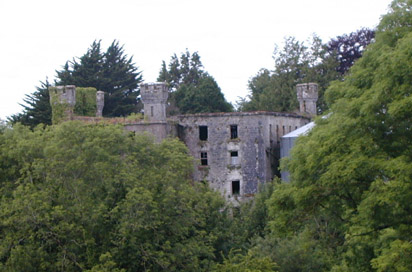 Archaeologist Note
The mill is one of the most prominent buildings along the east side of the town. It is a substantial and well-preserved building standing six storeys high, and was built c. 1810 (Power 2000, 701). It is known that Buttevant had a mill in medieval times and references suggest it stood in the region of where the present mill now stands (MacCotter and Nicholls 1996, 29). The Down Survey map of c. 1650 shows a mill further to the south on the east bank of the river.
Eamonn Cotter ma,miai, Consulting Archaeologist